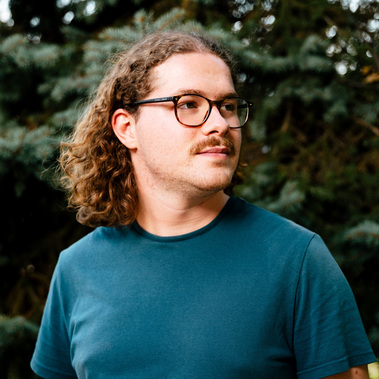 Alexander M. Clegg (b. 1999, Michigan, USA) is an American born photographer based in Kraków, Poland. He graduated from Wayne State University in 2020 with a Bachelor of Arts in Global Studies and Slavic Studies, where he focused on the Polish language, theories in globalisation, and Jewish political history. He is currently a graduate student of International Security & Development at Uniwersytet Jagielloński in Kraków, Poland, where he researches the effects of visual information in security studies. Alexander has photographed in a variety of conditions and formats ranging from digital to medium format film in over a dozen countries. He is a frequent contributor to NurPhoto, photographing around Poland and elsewhere in Central Europe. Outside of photography he often writes to his occasional newsletter and has an intensive collection of corny magnets and vintage ashtrays. He currently lives in Kraków, Poland.
Portrait by Nick Hagen
Feel free to contact me for inquiries, commissions, or just to chat.
My email is "a.morgan.clegg@gmail.com"
Or
Call/Message Me at
+48 573 970 960 in the EU